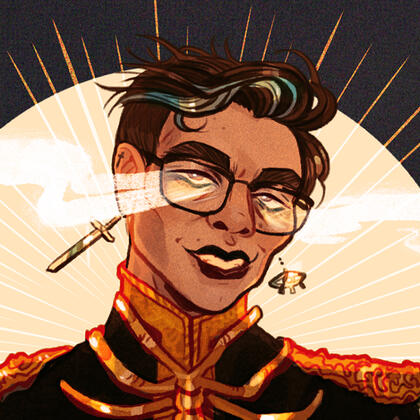 Alex Teplitz
---
Game Designer - Writer - Art Director
Available for Work
Writing, Editing, Art Direction, and Game Design
[email protected]
Hi, I'm Alex.
I'm a writer and creator from New York City, currently living and working in Los Angeles in the tabletop gaming, game design, and production industries. Current Art Director at Hunters Entertainment, Project Assistant at Cosmic Mirror RPG, and Production Assistant at the Scabby Rooster. Prev. New Player Ambassador at One More Multiverse, Community Manager at Never Ending, LLC. I'm available for work in a freelance and part time capacity.
Rates
Flexible for Creators of Marginalized Identities/Need
Writing: $0.12 per word or $20 per hour
Editing: Copy Editing $0.8-$0.10 per word, Developmental Editing $20 per hour
Stream Appearances: $15 per hour for Commercial Use, Credit for Non-Commercial/Charity

Streaming & Panels
Alex has been streaming tabletop games since 2020 as both a game master and player. He is currently a Dungeon Master and Co-Producer on Total Party Kiss. They have appeared on actual plays, streams and panels with GoingCritRPG, Gehenna Gaming, TTRPGifs, BeNeverEnding, TheSpaceJamber, SuperDillin, and more. He has GM'd a variety of games to raise money for charity, and is eagerly open to future stream, panel, and podcast appearances.
Writing & Editing
Alex graduated from Bates College in 2022 with a Bachelor of Arts in English after writing an interactive fiction thesis focused on identity exploration through role playing and worldbuilding. They are a queer game designer and editor whose work tells stories about agency, monstrosity, and found family.
Confluence: The Cosmic Mirror RPG (2022) - Settings Writer and Editing Team for Publishing Goblin LLC

Kids on Bikes Second Edition (2022) - Development/Copy Editor and Playtester for Hunters Entertainment

The Sunken Sanctuary (2022) - D&D One Shot Designer and Writer for One More Multiverse

Anansi's Tapestry of Lives (2022) - Marketing Coordinator and Contributing Writer/Editor/Designer for NeverEnding, Inc

Gods of Metal: Ragnarock (2022) - Development/Copy Editor and Playtester for Hunters Entertainment

The Vineyard Project (2022) - Contributing Writer and Mechanical Designer for Friday Strout

Neum (2021) - Personal Worldbuilding Project

Professional GM
Alex has been playing in and running tabletop games for over seven years and worked as a Professional Game Master for fiive. He prioritizes the safety and agency of players, building stories based on the narrative potential of what they bring to the table. He has worked at virtual and in-person conventions as a facilitator, event planner, panel moderator, and game master.
As President and Event Coordinator for the Discordians, a collegiate tabletop gaming group founded by Keith Baker, they coordinated 2-3 gaming events each week for four years. He hosted multiple ongoing campaigns, teaching over 200 passionate new players how to play Dungeons and Dragons.
As a New Player Ambassador for One More Multiverse, a virtual tabletop company, he created weekly workshops, GM'd one-shots, and hosted ongoing West Marches-style campaigns. From Blades in the Dark to For the Queen to Yazeba's Bed and Breakfast, his GMing prioritized indie TTRPG creators, interactive maps, and collaborative gameplay.
---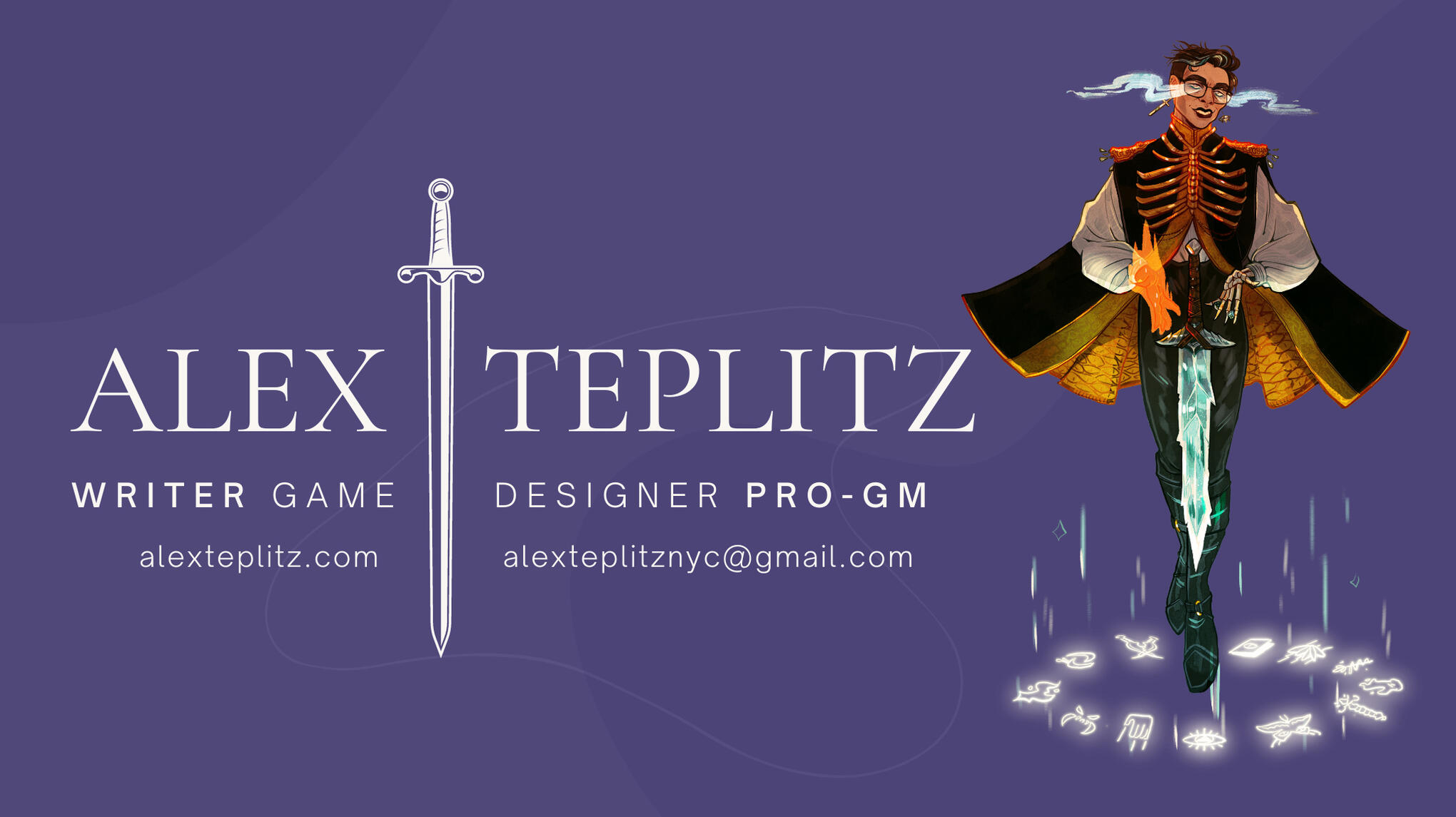 Appearances
---
---
Interview: "Strange Hungers, Worldbuilding, and Player Agency" on Dungeon Master's Toolkit
---
---
---
---
---
Alex Teplitz (He/They), Wes Franks (He/They), Ellie Collins (She/They), Puja (She/Her), Sarah Chaffee (They/Them), Nala Wu (They/Them), Raven (They/She)
"The history of horror media is as rich with stories of despair as it is with stories of hope. But those stories have often victimized and vilified queer and marginalized identities. Join us for a panel about reclaiming narrative control through TTRPGS, as we discuss how horror tropes and histories can become tools for empowerment!"
---
---
OTHER APPEARANCES
TTRPG Portfolio
---
Kids on Bikes 2nd Edition (2022)
Hunters Entertainment
Editor
Developmental, Line, & Copy Editor
Playtester & Mechanical Editor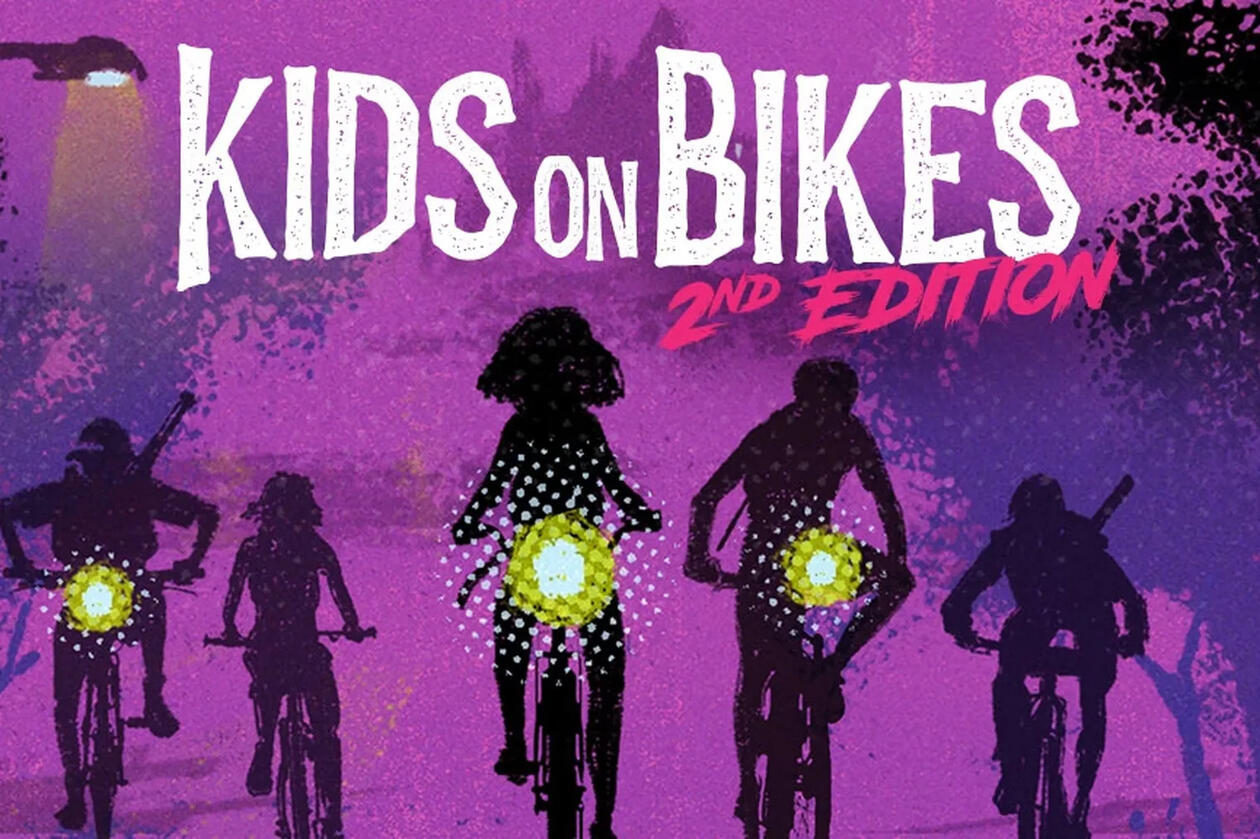 ---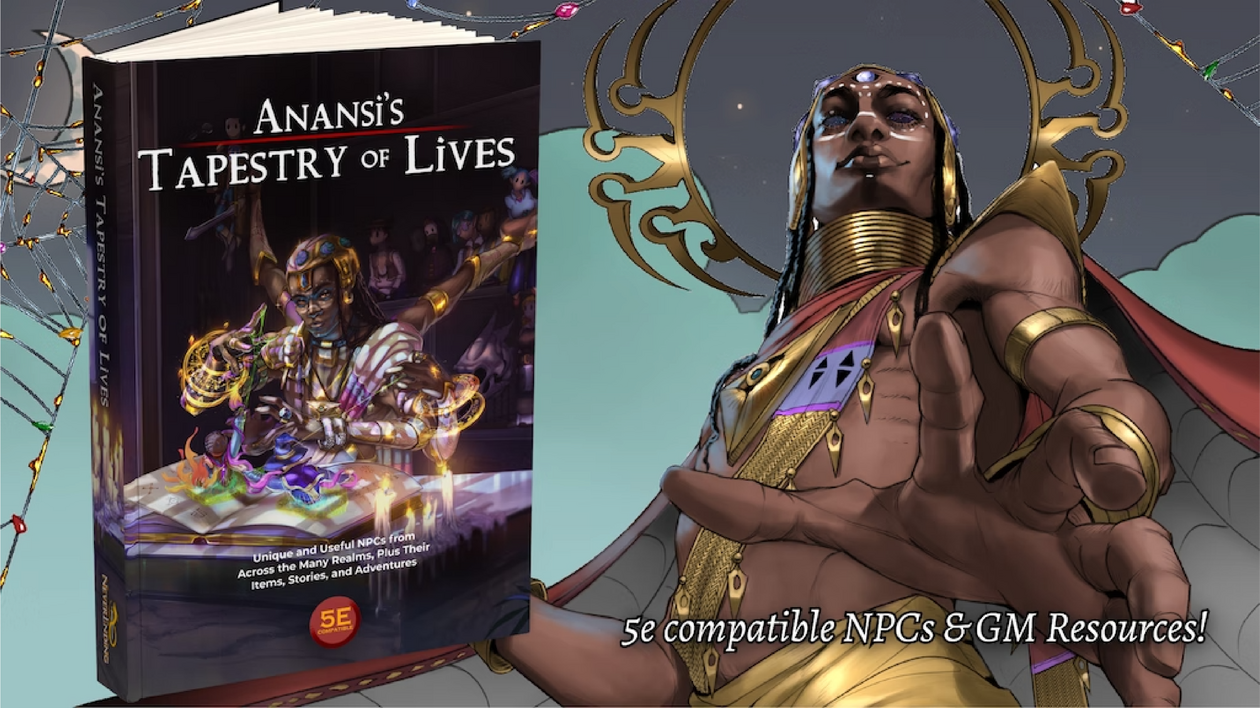 Anansi's Tapestry of Lives (2022)
NeverEnding, Inc.
Community Manager, Social Media Manager, Contributor
Kickstarter Marketing and Outreach
Writing, Editing, and Development
---
Gods of Metal: Ragnarock (2022)
Hunters Entertainment
Editor
Developmental, Line, & Copy Editor
Playtester & Mechanical Editor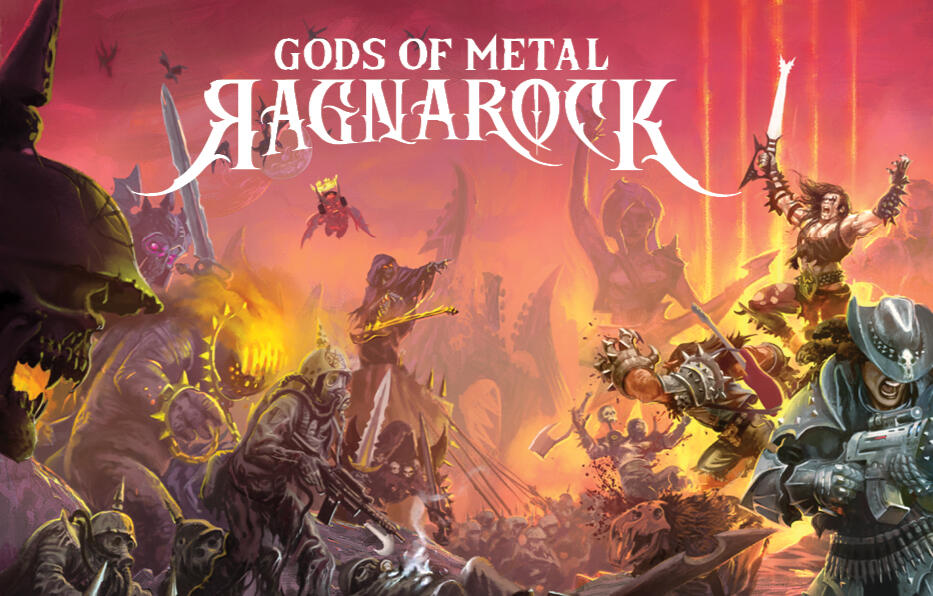 ---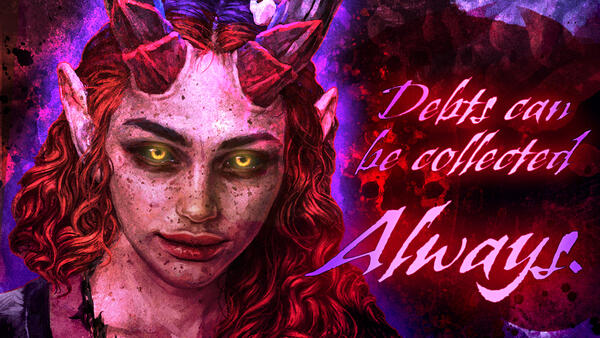 The Vineyard Project (2022)
IsFriday
Contributing Writer
NDA/Unreleased Writing
Mechanical Development
---
The Sunken Sanctuary (2022)
One More Multiverse
One-Shot Writer & Designer
Wrote and Level Designed Maps, NPCs, Encounters, Plot
Ready-to-Play D&D 5e One-Shot
5,300+ Downloads in Marketplace